Panel upgrades become necessary when your current circuit breaker box doesn't have any more space for added circuits.
It is not uncommon for homes built several years ago to need a few electrical upgrades to be able to better handle the power demands of a modern family. Many changes have occurred in the past decade, and the circuit panel box that was initially installed may not have enough room for any additional circuits to be added. That does not mean you are out of luck, however, as at Buckingham Electric Inc., we have expertise with panel upgrades to solve this problem at your Asheville, North Carolina home.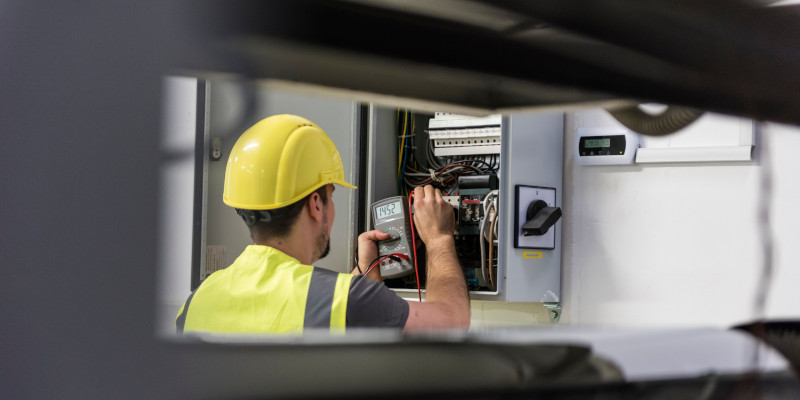 There are two ways to accomplish panel upgrades. The first is to replace the current box with a larger one that has more slots for expansion. The second it to put in a secondary circuit panel box, which is more commonly done when there's a larger increase in power needs, such as substantially adding on to a home, constructing outbuildings, or converting a garage or basement into living space. We have the experience needed to determine the best course of action for your specific needs, taking into account planning for future growth so additional panel upgrades down the road shouldn't be needed.
If you are wondering if you need panel upgrades, a good sign is if you continually trip breakers or you notice other electrical performance issues. You can also expect to need upgrades if you are doing a large renovation project, although we'll first look to see if added circuits can be added with the circuit panel box you currently have. When you call on us to install additional circuits, such as adding outlets in a spare bedroom to convert it to an office or putting in a dedicated circuit for a secondary refrigerator, we'll start by determining if panel upgrades will be needed. That way we can give you a complete picture of the costs involved. Contact us today to learn more about panel upgrades or any of our electrical services.
---
At Buckingham Electric Inc., we offer panel upgrades in Asheville, Hendersonville, Arden, Marshall, Candler, Barnardsville, Fletcher, Marshville, Fairview, Lake Lure, Clyde, Charlotte, Raleigh, Greensboro, Durham, Winston-Salem, Fayetteville, Cary, Wilmington, High Point, Concord, Greenville, Gastonia, Jacksonville, Chapel Hill, Apex, Huntersville, Burlington, Rocky Mount, Kannapolis, Wilson, Wake Forest, Hickory, Indian Trail, Mooresville, Holly Springs, Monroe, Goldsboro, Salisbury, Matthews, Garner, Fuquay-Varina, Cornelius, Sanford, New Bern, Morrisville, Mint Hill, Statesville, Thomasville, Asheboro, Clayton, Kernersville, Leland, Carrboro, Clemmons, Lumberton, Kinston, Shelby, Havelock, Boone, and Waynesville, North Carolina.