Here at Buckingham Electric Inc., we offer a wide array of electrical services to meet just about any need. From emergency repairs to new system installation, we have you covered. Of the services we offer — one that many people are not familiar with — is electrical design. We want to give you all the information you need to make the best choices for your home or business, so in this article we'll provide a brief introduction to electrical design so that you can decide if it's a service that would benefit you.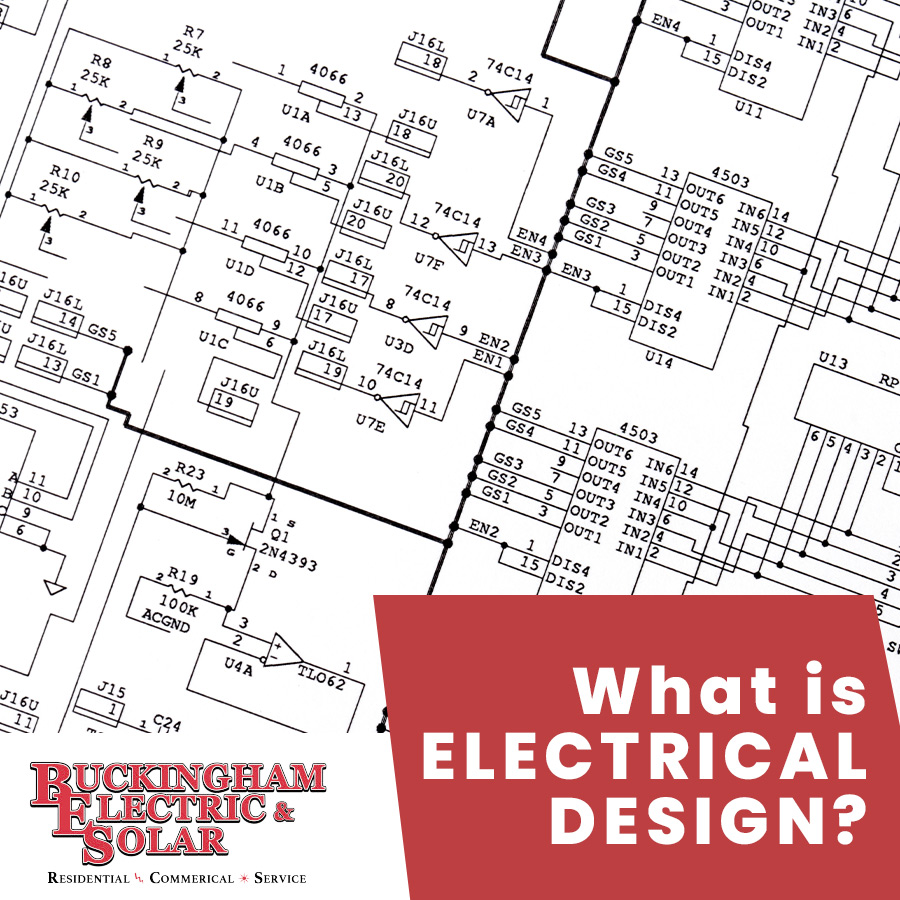 Put simply, electrical design refers to everything that goes into developing or installing electrical systems of any kind. The steps involved can include anything from planning, creating, testing, or installing new equipment or components, while the system being designed can fall into any number of categories, such as lighting, security, power distribution, etc.
At Buckingham Electric Inc., our electrical design services are here to help you make your home or business' electrical system as energy efficient and intuitive to use as possible, as well as to make sure that the system will continue to run properly in the long term. If you are remodeling your home or business or planning a new construction project, we encourage you to reach out to our team to find out how we can help.
We at Buckingham Electric Inc., want to help you make your home or business the best it can be, and that starts with good electrical design. If you are interested in our services, give us a call to learn more.