Little surges happen regularly that can affect your appliances and electronics – protect them with whole-house surge protection.
Very few people take the chance with their expensive television, computer, and other electronics by not having them protected with surge protection. Here at Buckingham Electric Inc., we want to share with you that you likely have several other things in your home that should also be protected, but usually aren't and cannot be with a surge protection power strip. The way to accomplish protecting everything is with a whole-house surge protection system.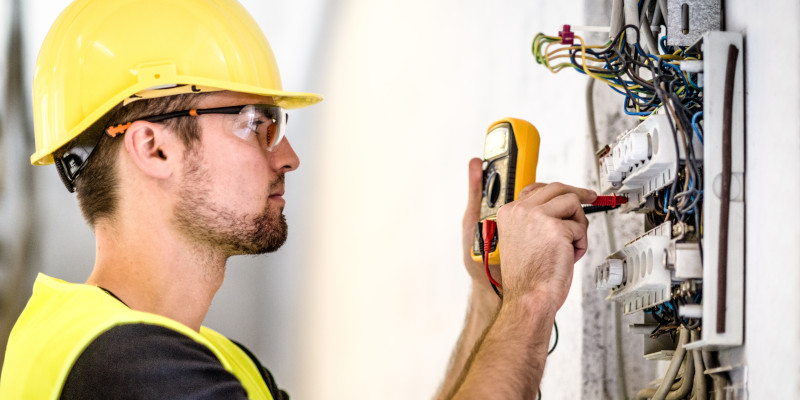 Today's appliances have very sensitive electronic components and even small power surges can disrupt their operation and shorten their life. Many people have noticed that appliances don't seem to last as long as they once did, and that is partially due to surges. In fact, if you look at the fine print on most warranties, it says the warranty doesn't cover electrical problems caused by surges. While you can't plug your refrigerator, stove, or other appliance into a surge protection power strip, having us install one in your home protects everything at once.
You might not realize it but there are tiny, unnoticeable power surges going on nearly every day. They may not be enough to flicker the lights or make the clock on your microwave reset to 00:00, but they can be enough to little by little cause issues for sensitive electronics and shorten their life. Whole-house surge protection is more affordable than you might think and definitely better than replacing electronics and appliances regularly. Call today to learn more about how to protect your Asheville, North Carolina home.
---
At Buckingham Electric Inc., we offer surge protection electrical services in Asheville, Hendersonville, Arden, Marshall, Candler, Barnardsville, Fletcher, Marshville, Fairview, Lake Lure, Clyde, Charlotte, Raleigh, Greensboro, Durham, Winston-Salem, Fayetteville, Cary, Wilmington, High Point, Concord, Greenville, Gastonia, Jacksonville, Chapel Hill, Apex, Huntersville, Burlington, Rocky Mount, Kannapolis, Wilson, Wake Forest, Hickory, Indian Trail, Mooresville, Holly Springs, Monroe, Goldsboro, Salisbury, Matthews, Garner, Fuquay-Varina, Cornelius, Sanford, New Bern, Morrisville, Mint Hill, Statesville, Thomasville, Asheboro, Clayton, Kernersville, Leland, Carrboro, Clemmons, Lumberton, Kinston, Shelby, Havelock, Boone, and Waynesville, North Carolina.