If you are planning a remodel, talk to us about potential electrical upgrades that will make it a complete success.
It is not unusual to need electrical services when you remodel your Asheville, North Carolina home. For example, it is the perfect time to put in additional outlets to meet the increased demands of today's electronic lifestyle. At Buckingham Electric Inc., we can be a valuable resource even during the planning stage of your remodel, so you can be aware of areas that could benefit from upgraded electrical components.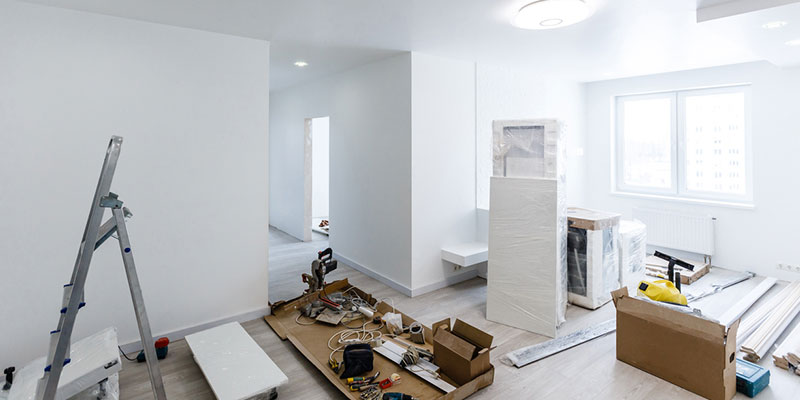 A remodel often includes changing out lighting, ceiling fans, and other fixtures. Sometimes this is a simple matter of swapping out one fixture for another, but we can also assist you if you would like your new fixture to be in a different place. Perhaps it has always bugged you that the chandelier in your foyer is off-center by a few inches or the bathroom lighting needs to be a bit higher or lower so it doesn't produce glare. Whatever your remodel calls for, we are equipped to handle it for you.
Another common aspect of a remodel is putting in dedicated circuits when adding larger appliances. For example, if you are tired of having your laundry room in the basement and have found a space on the main floor for it, we can put in the electrical hookups for both the washer and dryer. We are very solution-oriented, so don't hesitate to ask for our recommendations during your remodel.
If your remodel means you need more circuits than your current circuit panel can handle, we have you covered there, as well. A panel upgrade will give you what you need for a home addition or whatever increased power demands result from your remodel. Contact us today with any questions you might have about the best course of action for the electrical component of your remodel.
---
At Buckingham Electric Inc., we offer electrical services for remodel projects in Asheville, Hendersonville, Arden, Marshall, Candler, Barnardsville, Fletcher, Marshville, Fairview, Lake Lure, Clyde, Charlotte, Raleigh, Greensboro, Durham, Winston-Salem, Fayetteville, Cary, Wilmington, High Point, Concord, Greenville, Gastonia, Jacksonville, Chapel Hill, Apex, Huntersville, Burlington, Rocky Mount, Kannapolis, Wilson, Wake Forest, Hickory, Indian Trail, Mooresville, Holly Springs, Monroe, Goldsboro, Salisbury, Matthews, Garner, Fuquay-Varina, Cornelius, Sanford, New Bern, Morrisville, Mint Hill, Statesville, Thomasville, Asheboro, Clayton, Kernersville, Leland, Carrboro, Clemmons, Lumberton, Kinston, Shelby, Havelock, Boone, and Waynesville, North Carolina.